Power bank in the snow
A power bank is the ideal tool when you find yourself in an adventurous situation. Are you in the woods, on the beach or at sea and you don't have an outlet within reach, a power bank is the ideal emergency battery to supply your cell phone or tablet with new energy. The battery charger allows you to use your cell phone, tablet, camera or other electronic device in situations when it is really needed.
In the Dutch winter, the Alps are very popular with winter sports enthusiasts all over the country. The beautiful white sheet ready to be used by skiers and snowboarders is a wonderful stage. From the blue, red and black slopes to the après ski hut in the valley, there are people using cell phones or Go-pro cameras everywhere. But how annoying is it when you just can't film that last descent because your action camera is empty? With a mobile solar panel or power bank from Mobisun, you can charge your action camera while you film!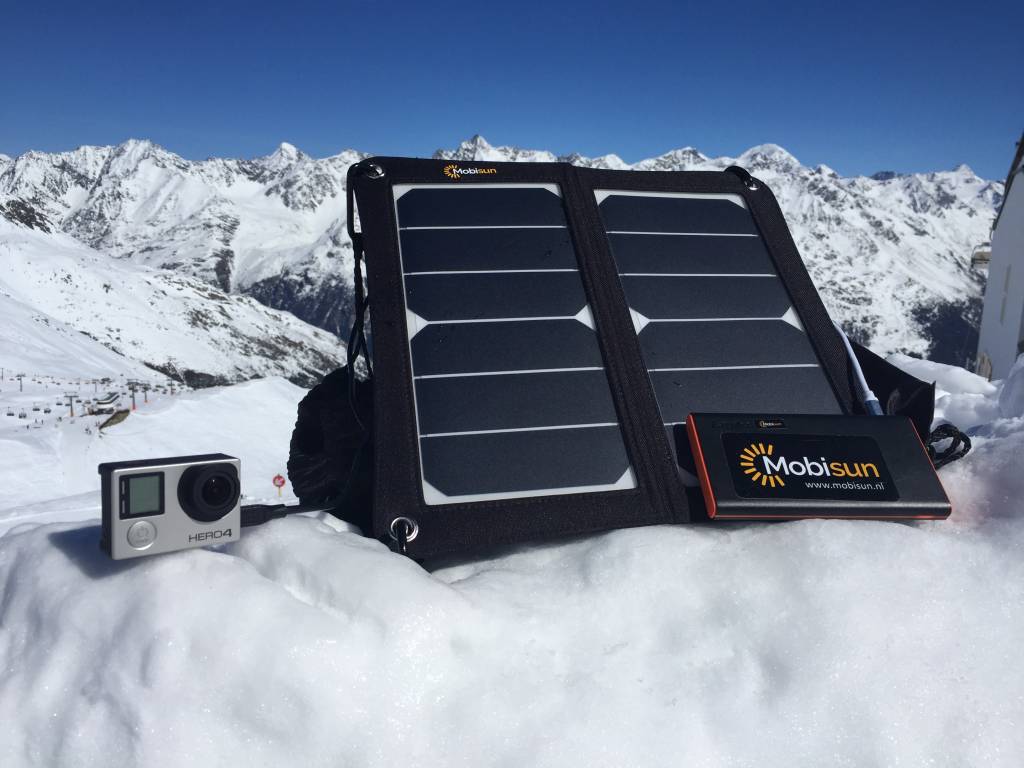 Using the winter sun as a charger
With a mobile solar panel on your back, you can use the winter sun to charge your cell phone, power bank, tablet or action camera during the descent. Attach the solar panel to your backpack or jacket and plug in the USB cable for convenient and efficient charging. To power your electronic devices at all times, it is wise to first charge your power bank with a mobile solar panel. The charged power bank can then be used again later as an external battery when the sun goes down.
Enjoy winter atmospheres in the beautiful Alps, Pyrenees, Ardennes or in our own little country with the Mobisun mobile solar panels and powerbanks. Our latest USB-C powerbanks offer you even more features and power to charge your electronic devices. With our laptop powerbanks, it is even possible to charge your laptop or Macbook without a plug and socket. Live sustainably with Mobisun!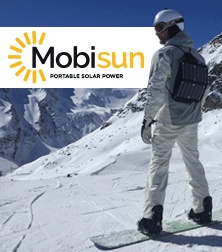 Buying a power bank? Order your mobile solar panel or power bank here!