Mobisun in the USA!
The west coast of America, the ideal habitat for Mobisun.
From San Francisco to San Diego, the popular west coast of the United States are traveled annually by millions of tourists from around the world. Our trip, found through the review of
Dalreizen.
nl, gave us beautiful moments. Sights you will encounter include; Grand Canyon, Hollywood and of course not forgetting Las Vegas. Along this beautiful coast you can enjoy its beautiful nature, its diverse cultures and overwhelming commerce.The climate along the west coast of America varies tremendously. In San Francisco it can cool to a crisp 18 degrees in October where in Las Vegas high termperatures of 34 degrees celcius are no surprise. However, the number of sunshine hours throughout the West Coast are ideal for Mobisun to show its trick. With 10 hours of sunshine per day, you can enjoy ample charging time for your phone, camera or tablet. Thanks to Mobisun mobile solar panels, the number of sunlight hours can be converted into deliverable energy for your mobile devices.
Activities and Mobisun.
Are you on the west coast of the US and want to go out. Then take the Mobisun mobile solar panels and powerbanks with you. With the number of sunlight hours, you have enough time to keep powering your mobile devices and can use a power bank to replenish the battery when the sun goes down. Of course, you can charge a powerbank from Mobisun with our portable solar panels. A Mobisun mobile solar panel and power bank is the ideal combination for the traveling backpacker.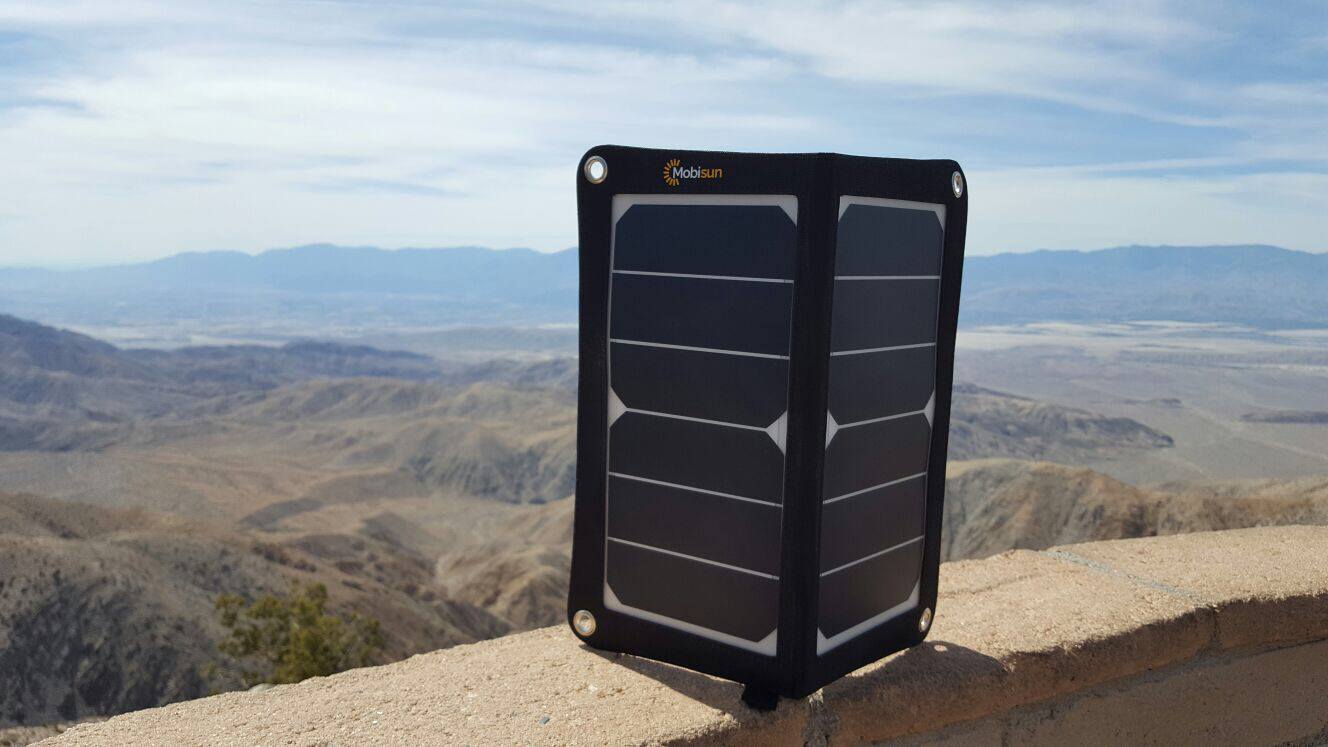 Nevada woenstine, Grand Canyon and Universal Studios.
With Mobisun, you can use your cell phone, laptop, tablet and digital camera anywhere. The Nevada desert does not lack sunshine hours and Mobisun mobile solar panels are ideal to use. With Mobisun, you can go out to the Grand Canyon, Universal Studios or roam the city while always having a portable charger. Wherever you go, along the west coast of the US there is an awful lot to see where Mobisun will always come in handy!