Weekend full of music and energy.
The weekend of June 11 and 12 was all about the Edit and Summer Fruit festivals for Mobisun. Two festivals with different styles of music in the same location in one weekend. The Mobisun crew was also there, offering a relaxing area where visitors could charge their cell phones or cameras in a beanbag. Many enthusiastic faces and lots of musical tunes later, we can say that Mobisun had a great weekend. We were able to provide visitors with new energy, solar energy that is, and provide a lounge area to rest after dancing.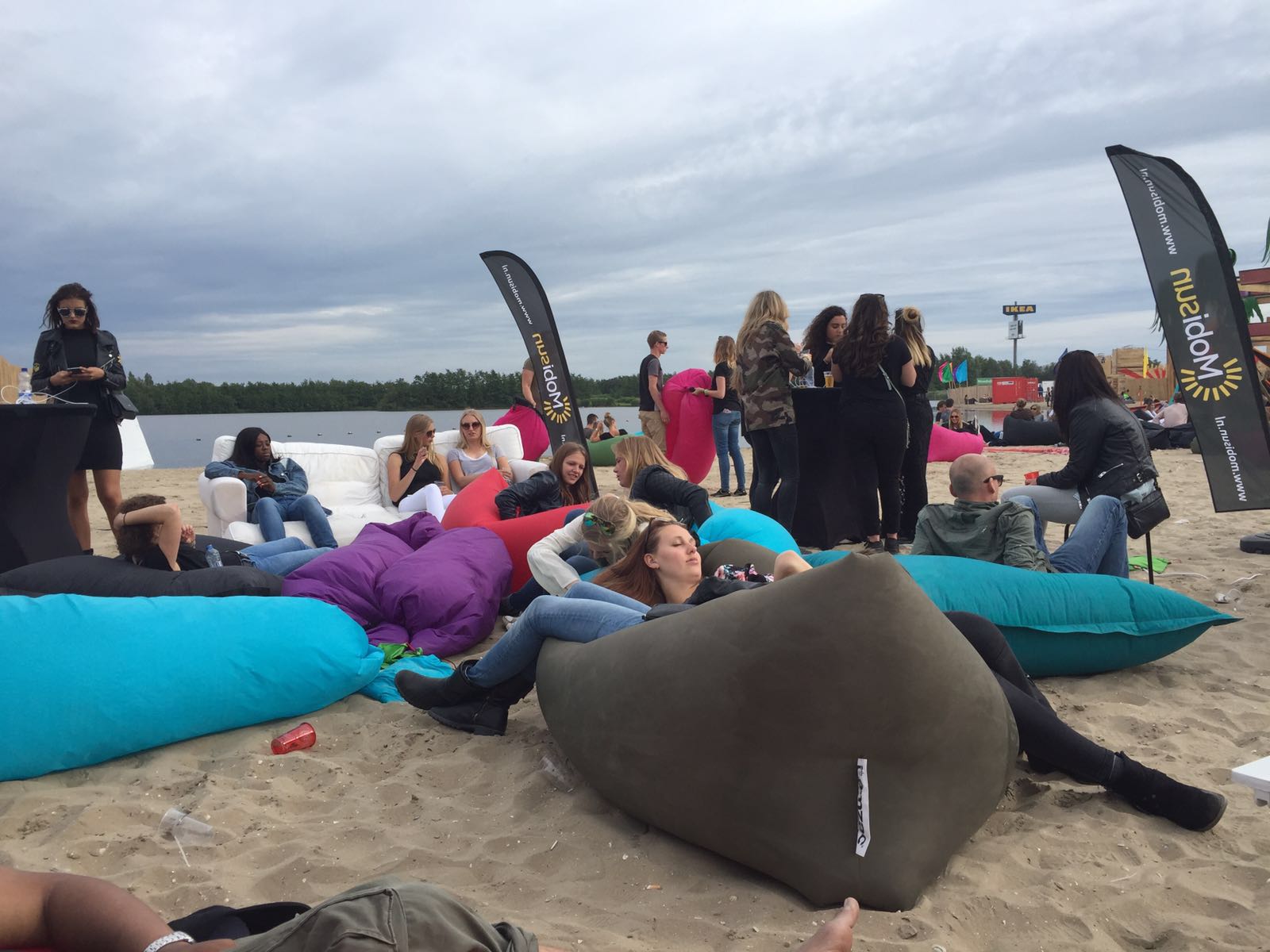 Charge up.
The Lounge area was a great success, as can be seen in the image above, visitors came to take a nice rest before getting back on the dance floor later. The Mobisun solar panels did a good job as every visitor was able to charge their smartphone, camera or tablet, even when it was cloudy for a while.
Our team of charge-ladies walked the festival grounds with 3,350 mAh powerbanks that one could buy for €15 to charge phones and other electronic devices. Visitors could exchange their empty power bank for a full power bank charged with solar energy for free. With a belt full of powerbanks around their hip, the crew went out and was able to approach the ladies to purchase a powerbank. With this lounge-and-charge concept, Mobisun is likely to be found more often at festivals.