Is the sun shining? Use Mobisun!
Get out there with Mobisun! Mobisun 's mobile solar panels allow you to charge your electronic devices wherever you are. Once the sun shines the Mobisun mobile solar panels will do its job, charge your smartphone, tablet or power bank and enjoy a full battery. The ideal combination according to Mobisun is a mobile solar panel and a power bank. With the solar panel, you charge the powerbank as soon as the sun shines, and should night fall, you can power your devices through the powerbank. No outlet is needed anymore!
Fun!
With Mobisun mobile solar panels and powerbanks, you not only save energy but it's also a lot of fun. Mobisun' s portable solar panels are ultra lightweight so they can be easily attached to your back, in your hand or to your handbag. Will you be hiking, skiing, climbing, cycling or camping, Mobisun mobile solar panels and powerbanks are suitable for any outdoor activity!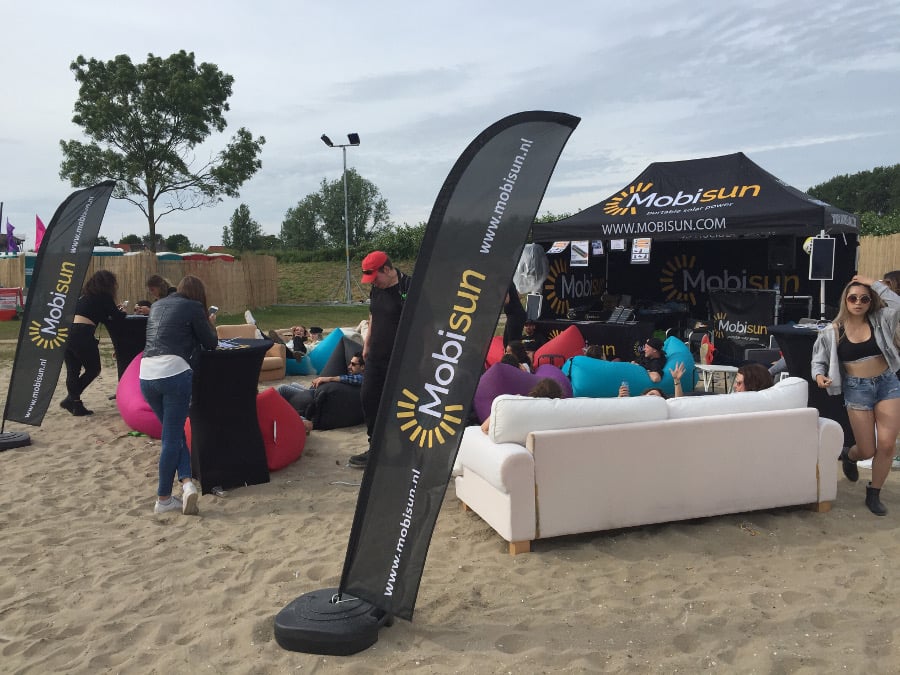 Live!
With Mobisun mobile solar panels, you no longer have to worry about going out the door because your smartphone will run out of power. Wherever the sun shines, Mobisun solar panels will do their job! With the Mobisun lightweight solar panels and powerbanks, it is even possible to light up the environment where no power outlet is needed. Connect the USB LED Light to the outdoor power bank and illuminate your surroundings, ideal for use when camping.
Save money, save lives!
Mobisun stands for sustainable energy and believes that everyone deserves a fair chance. Unfortunately, this is not the case for everyone. Both at home and abroad, people live in poverty. Mobisun is trying to help with its products. For example, we made sure that the local people of the Guatemalan community of Se'Balam could use the Mobisun mobile solar panels and powerbanks. This allowed electrical appliances to be powered and also allowed the living space to be illuminated in the evening through the USB LED lights.
Thanks to the Mobisun portable solar panels and powerbanks, it was possible to save money on candles and expensive gasoline for the generator. This could then be spent on other basic needs such as food and medical aid. With our sustainable mobile solar panels and powerbanks, we hope to make a difference for people less fortunate than us in the Netherlands.