Useful gadgets for winter sports
Mobile Solar Panels
In the mountains, the sun can reflect strongly through the layer of snow, making it very important to apply sunscreen to the skin. In addition, you can also take advantage of the powerful sun. A mobile solar panel allows you to convert the power of the sun into deliverable energy that can be used to charge your smartphone, tablet or power bank. This is even possible while skiing downhill. Thanks to the light weight of the portable solar panels and the easy attachment options to your backpack or jacket, it is possible to charge your smartphone during activity!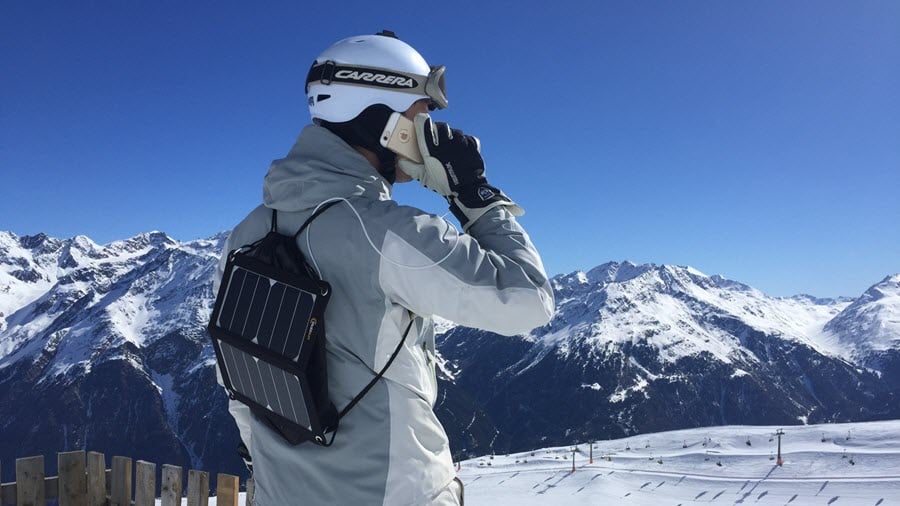 Powerbank
Everyone has used it these days; the power bank. A pocket-sized power bank allows you to charge your smartphone, tablet, Gopro or other electronic devices while you are busy doing other things. This makes it possible to connect the power bank to your smartphone during ski lessons or ski trips. It is even possible to charge your laptop with a laptop power bank during your activities. You can directly upload your just-made action movie with the Gopro camera and edit it on the mountain with your laptop. A power bank is truly a must-have for winter sports enthusiasts!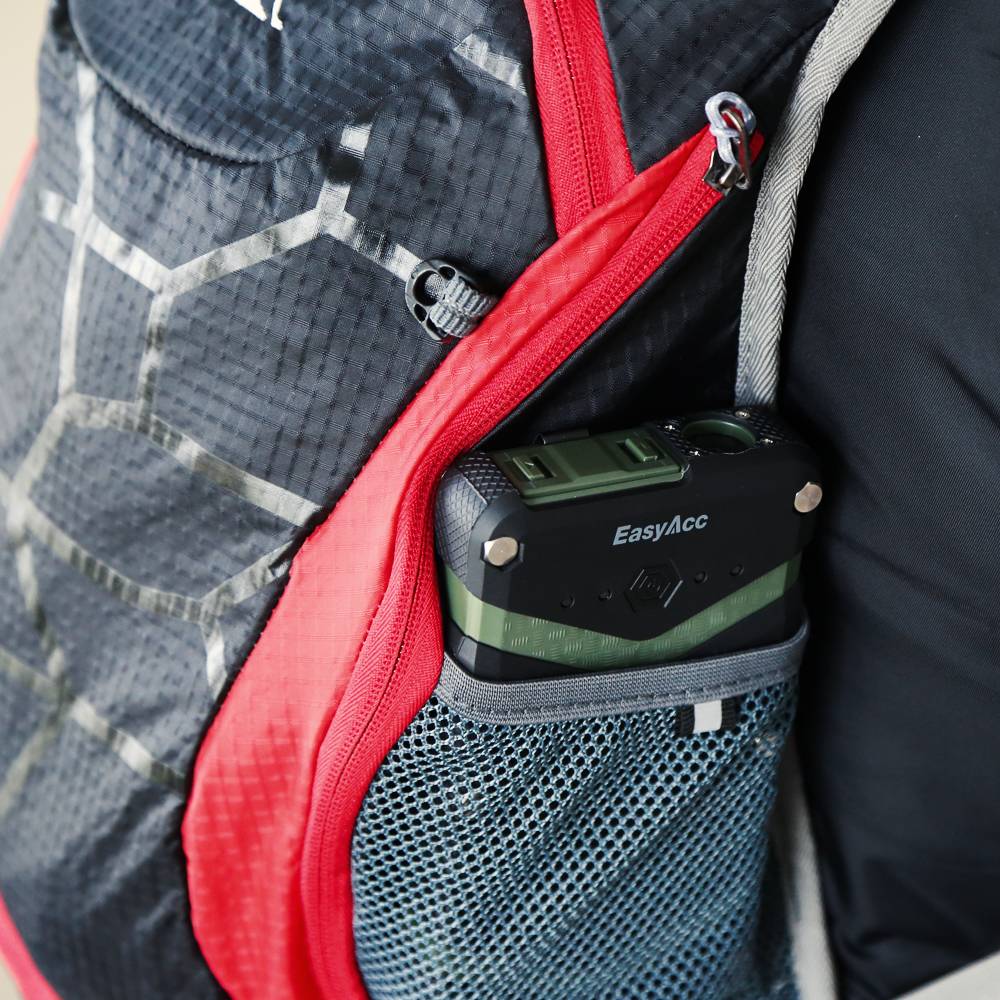 What to bring with you on winter sports?
Are you going on winter sports in the Alps, Pyrenees or perhaps the Rocky Mountains? Then it is important that you are well prepared for the possible circumstances you are going to encounter during the trip. Winter sports can involve many dangers where ample luggage is certainly not an unnecessary luxury. Here is a list of winter sports essentials you can't forget:
Documents

Passports/identity cards

Driving licenses

Car registration certificate

Roadside Assistance Europe Service

Plane/bus/train tickets

Reservation receipts

Insurance

Green card car

Travel Insurance

Cancellation insurance

Replacement transportation

Tablet, mobile insurance

Collision form

Money, passes and vignettes

ANWB membership card

Bank Cards

Pin codes

Puk code (cell phone)

ANWB credit card

ANWB Digi Safe

Cash

Phone card/credit

Autobahnvignette

Environment sticker Germany

Medical

Care cards

Travel Pharmacy

Travel sickness tablets

Medicine

Norit

Reserve Recipes

Medical passport

First aid kit

Tweezers

SOS talisman pendant

Personal equipment

Toiletries

Nail scissors/file

Contact lenses/(spare) glasses

(Bath) towels

Toilet paper

Shaving kit

Undergarments

Nightwear

Socks

Sweaters

Pants

Shoes

Shoe dryer

Snowsteps

Sunscreen

Aftersun

Lip balm

Books

Stationery

Games/Toys

Diapers

(Children's) nutrition

Equipment

Cell phone

Laptop/tablet

E-reader

Photo/film equipment

Mifi (mobile Wi-Fi spot)

Memory cards

Chargers/Adapters

Batteries

Travel alarm clock

Winter sports equipment

Ski pants

Skijack

Ski helmet

Pullis/jerseys

Thermal underwear

Ski socks

Hat

Headband

Snow goggles

Sunglasses

Snowboots

Gloves

Ski/snowboard boots

Skis/snowboards

Ski poles

Edge file/skiwax

(Day/tour) backpack

Ski pass holder

Hand warmer/foot warmer

Insulated blanket

For in the apartment

Check the inventory list

Thermos

Can opener

Bottle Opener

Corkscrew

Salt/pepper/spices

Sugar/tea/coffee

Coffee Filters/Pads

Matches/gas lighter

Garbage bags

Stock up on food

(Detergents

Dishwashing brush

Toilet paper

Washing up bowl

Dishcloths

Pan sponge

Plastic bags

Waste Bin

Tea towels

Kitchen Towels

Linen

Cushions

Car equipment

Winter tires

Snow chains

Window Wiper

Hazard triangle

Jumper cables

Towing cable

Fire extinguisher

Anti-ice blanket

Lock defroster

Insulated blanket

Windshield wiper fluid

Roadside assistance

Ice scraper

Snow broom

Snow shovel

Ski box/ski carrier

Alcohol Tests

Awning

First aid kit

Road maps

Safety vests

Tip: ANWB skid course

En route

Food

Drink

Cards

Navigation Equipment

ANWB road maps

ANWB Links und Rechts der Autobahn

(Travel) blankets

(Travel) pillows

Child seat/ booster seat

DVD player

Music Player

Refreshment wipes

Waste bags

Toilet paper

Before departure

Addresses/phone numbers

Leave vacation address

Newspaper

Post

Plants

Pets

Refrigerator/freezer

Heating/ thermostat

Gas

Water

Toilets/ drains

Windows

Electricity/lighting/CAI

Burglary Prevention

Garbage pail/ container

Perishable goods