The solar power bank
A mobile solar panel, also called a solar power bank is not only very durable but is also ideal to use during your vacation, long walks or behind the window at the office. The solar power bank gets its energy from the power of the sun and sends it directly to the battery of your iPhone, tablet or laptop. Enjoy renewable energy with a mobile solar panel from Mobisun as a charger for your iPhone!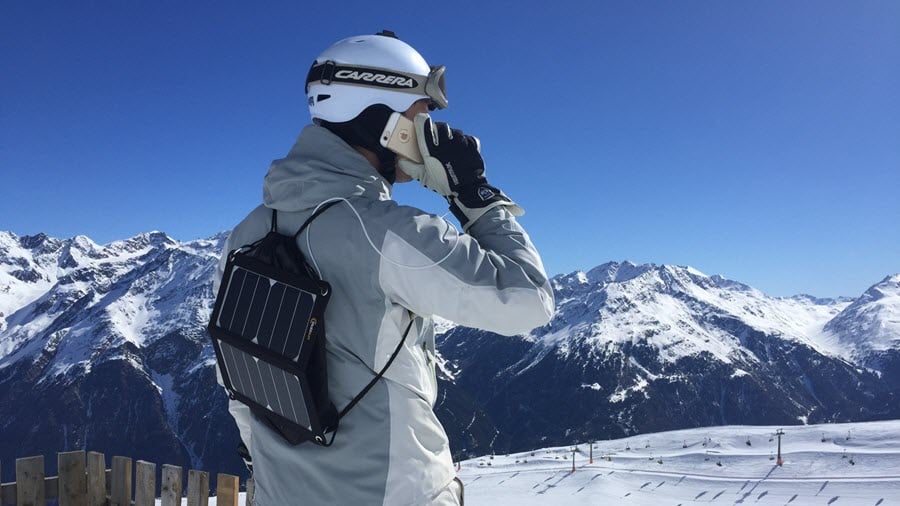 Take the solar power bank with you wherever you go.
A solar power bank from Mobisun is easy to carry around thanks to its light weight, convenient attachment points and flexibility. You can attach the solar power bank to your backpack with the included carabiners and easily carry it with you during a long hike or snowboarding. The flexibility of solar powerbanks give you the freedom to move around and charge your phone at the same time.
Ordering your solar power bank?
Mobisun.com offers a number of solar powerbanks of the best quality. The best powerbanks can be found with us and at a very attractive price. Click on the images to go to the corresponding product or click here for the full range.